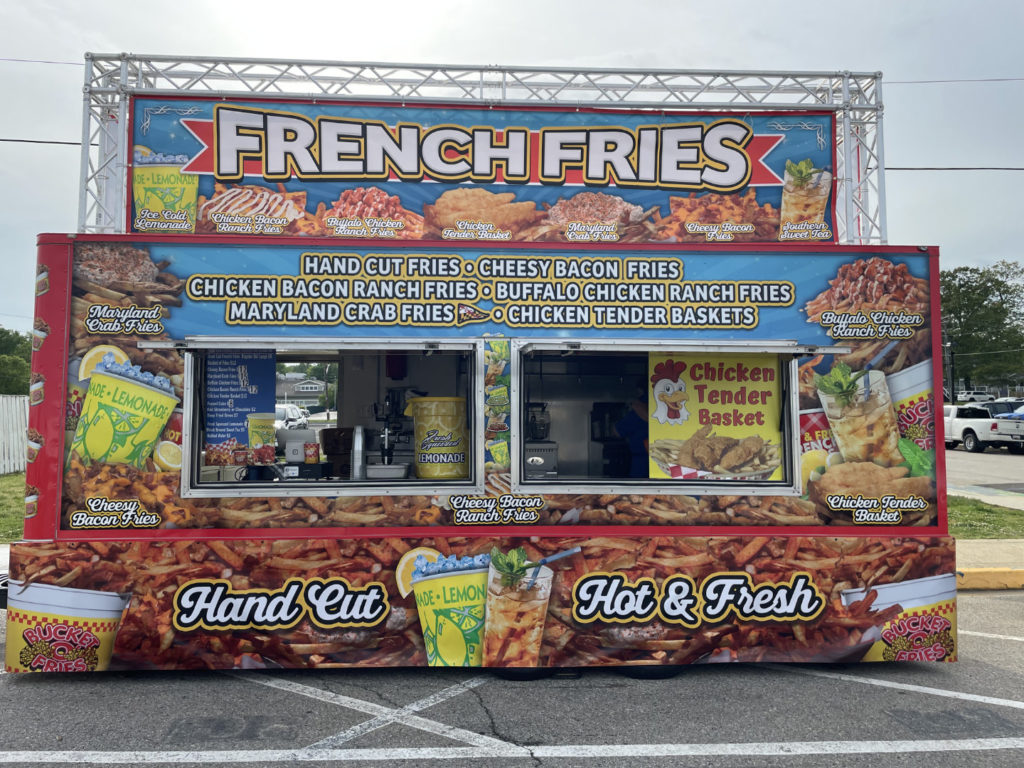 Impress Your Guests with Delicious Concessions
At Phelps Concessions, our mission is to make people happy through food by serving our guests using three simple principles: Fast, Fresh, and Fun. Established in 2012, our team has been relentlessly refining our craft to serve our beloved customers. We have introduced some of the most interesting and delicious fair food creations that have been enjoyed by countless patrons from coast to coast, including Cheesy Bacon Bombs, "Big Krispy" Krispy Kreme Donut Cheeseburgers, Maryland Crab Fries, Philly Cheesesteak Eggrolls, and Texas Toast Grilled Cheese Pulled Pork BBQ Sandwiches.
Recently, with the acquisition of Charlies Bull on the Run, we have expanded our operations to offer specialized catering for events ranging in size from 50 to 500 guests. Our catering department offers limitless menu options, including our world-famous roast beef, pork tenderloin, seafood, and loaded baked potatoes. No matter what your event or occasion, Phelps Concessions has the experience and expertise to make it a success.